You are living in a world that is neither just Development nor just Operations.
You are one of these unique Persons that lives in both worlds
and loves to find new ways of combining them.
People just see you as a point of intersection
but we see you as the genius you are!
So, how about we just meet and talk!
YOUR MISSION:
You are responsible for operating our infrastructure and the development of any necessary tool helping on this task
You are responsible for the optimization of performance, security and high availability
You help to improve the infrastructure as well as the used tools (development or system administration)
YOUR WOWs:
CentOS / RedHat
Automation, Provisioning and Configuration Management (Ansible)
High Availability, Monitoring (Nagios) and Performance Tuning
Databases: MySQL, ElasticSearch, HBase, HDFS, Redis
Docker & VMs
Shell Scripting
EXTRA WOWs:
PHP, Java, Go, Python
Networking (Routing, Firewalls, you know what we mean)
Data Center Infrastructure
OUR WOWs:
You work in a very autonomous environment and have the possibility to evolve.
You are working with very experienced and motivated colleagues that are always good for a laugh.
You have most advanced working conditions and equipment.
You get a business mobile phone.
We match your training needs to your personal abilities so you can constantly improve your skills.
Your gross salary is at least € 3.200 per month. Regarding your Qualifications and Experiences, an overpayment is possible. Let's just talk about that.
We have a massage chair, a XBOX, a football table and a pool table that are actually used every day. Additionally, we have a variation of soft drinks, sweets, and fruits (at least for the health conscience).
We are an awesome team with a flat hierarchy and a great vibe. We are looking forward to welcome YOU with open arms!
Our job is to challenge and improve our products every day because we love to give our clients the best experience.
LRT is a dynamic workplace with a very fast flow of learning and evolving and we want YOU to be a part of it.
Please, write us in German if you prefer that and never forget to use our Jobcode DEVOP2.
LinkResearchTools (LRT) is an equal opportunity employer, and we are committed to providing a work environment that is free from any form of discrimination. LinkResearchTools (LRT) values diversity and fosters mutual respect among its employees.
#ka
Passion and desire to deliver WOWs?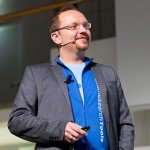 If you love to work hard with a great team at a nice place, learn from the best in an exciting industry, and think you can make a difference, I want to meet you!
Christoph C. Cemper