You only count from 0 to 1 and you always end your sentences with </p>
You divide the world in classes and subclasses.
Sometimes people think you are a sort of magician
because you let things appear on a screen that have not been there before, but we see you as the genius you are.
So, how about we just meet and talk!
YOUR MISSION:
Independent Implementation and Design of Software
Being part of the whole Application Lifecycle
Software Quality Assurance
Developing new Visions and Solutions with Unit- and Acceptance Testing
YOUR WOWs:
PHP OOP & MySQL
HTML5, Javascript & CSS
Test Automation
EXTRA WOWs:
React, Sass
NoSQL (Elasticsearch, Redis)
Crawlers & HTML parsers
OUR WOWs:
You work in a very autonomous environment and have the possibility to evolve.
You are working with very experienced and motivated colleagues that are always good for a laugh.
You have most advanced working conditions and equipment.
We match your training needs to your personal abilities so you can constantly improve your skills.
Your gross salary is at least € 2.500 per month. Regarding your Qualifications and Experiences an overpayment is possible. Let's just talk about that.
We have a football table and a pool table that are actually used every day. Additionally we have a variation of soft drinks, sweets and fruits (at least for the health conscience).
We are an awesome team with flat hierarchy and a great vibe. We are looking forward to welcome YOU with open arms!
Our job is to challenge and improve our products every day, because we love to give our clients the best experience.
LRT is a dynamic workplace with a very fast flow of learning and evolving and we want YOU to be a part of it.
Please, write us in German if you prefer that and never forget to use our Jobcode PJE04.
LinkResearchTools (LRT) is an equal opportunity employer, and we are committed to providing a work environment that is free from any form of discrimination. LinkResearchTools (LRT) values diversity and fosters mutual respect among its employees.
#ka
Passion and desire to deliver WOWs?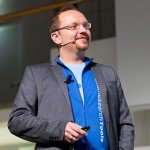 If you love to work hard with a great team at a nice place, learn from the best in an exciting industry, and think you can make a difference, I want to meet you!
Christoph C. Cemper