To you, things aren't just #000000 and #ffffff.
When you are visiting the tower of Pisa,
you are thinking about font-style:        italic.
Sometimes people think you are obsessive when it comes to details
but we see you as the genius you really are!
So, how about we just meet and talk!
YOUR MISSION:
understand existing and produce maintainable CSS
aid marketing team in producing responsive layouts based on Bootstrap 3
working together with our designer to produce innovative, brand cohesive design projects
replacing text, photographs, graphics inside existing collateral
helping with production based design edits
helping with developing graphics for print and other materials
YOUR WOWs:
HTML5
CSS3
CSS preprocessors (SASS or/and LESS)
VCS (git or/and mercurial)
attention to detail
EXTRA WOWs:
CSS3 transitions/animations
WordPress
Bootstrap 3
Basic Javascript knowledge
Design skills (proficiency in design tools, such as: Adobe Photoshop, Illustrator, InDesign)
understanding of fundamental principles of UX/UI design
OUR WOWs:
You work in a very autonomous environment and have the possibility to evolve.
You are working with very experienced and motivated colleagues that are always good for a laugh.
You have most advanced working conditions and equipment.
We match your training needs to your personal abilities so you can constantly improve your skills.
Your gross salary for the Trainee Program is at least € 1.440,80 per month.  But your salary will, of course, be adjusted to your Qualifications and Experiences. Let's just talk about that.
Although the Trainee Program is complete after 6 months, we are looking for a long-term employment relationship.
We have a football table and a pool table that are actually used every day. Additionally, we have a variety of soft drinks, sweets, and fruits (at least for the health conscience).
We are an awesome team with a flat hierarchy and a great vibe. We are looking forward to welcoming you with open arms!
Our job is to challenge and improve our products every day because we love to give our clients the best experience. LRT is a dynamic workplace with a very fast flow of learning and evolving, and we want YOU to be a part of it.
An online portfolio is required. Otherwise, the application can't be considered. Please, write to us in German if you prefer that and never forget to use our Job Code CSS01.
LinkResearchTools (LRT) is an equal opportunity employer, and we are committed to providing a work environment that is free from any form of discrimination. LinkResearchTools (LRT) values diversity and fosters mutual respect among its employees.
#ka
#ka
Passion and desire to deliver WOWs?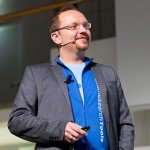 If you love to work hard with a great team at a nice place, learn from the best in an exciting industry, and think you can make a difference, I want to meet you!
Christoph C. Cemper