You sell shampoos for shiny long hair to bald people,
and they will be happy about the good deal they made.
Your enthusiasm is contagious, and your passion
even drives others around you to give their best.
People sometimes find you grim,
but you are simply focused on your goal.
We see you as the genius you are.
So, how about we just meet and talk!
Location: Vienna Headquarters or US Sales Office
YOUR MISSION:
Help close new business deals in our main markets
Help upsell and maintain Enterprise Client Accounts
Closing, closing, closing
Follow up with potential customers
Travel the world to trade shows
YOUR WOWs:
You are passionate and coachable
You have a great phone voice
Highly professional and presentable
Want to become a Cardone University Certified
Perfect English/German
Perfect on the phone, perfect in writing
EXTRA WOWs:
Formal Education nice but not required. We will train you!
Any additional language is a plus
Ready for massive action and daily learnings
OUR WOWs:
Full training provided thru LinkResearchTools and Grant Cardone University
You work in a very autonomous environment and have the possibility to evolve.
You are working with very experienced and motivated colleagues, who are always good for a laugh.
You have most advanced working conditions and equipment.
We match your training needs to your personal abilities so you can constantly improve your skills.
Your salary is commision based – the more you sell, the more you earn. Depending on your work location your salary will be adjusted. Regarding your Qualifications and Experiences, an overpayment is possible. Let's just talk about that.
We are an awesome team with a flat hierarchy and a great vibe. We are looking forward to welcoming you with open arms!
Do you want the job? Show us why YOU should get it in a 30sec Video
Please include a link to the video in your application.
A note for US applicants - we plan to setup our US Sales Office in December 2017. For all US positions we require you to spend 8-12 weeks with us in Vienna, Austria for training and onboarding including trade shows in the US. Travel and accommodation for the training paid for you if we decide on you.
Our job is to challenge and improve our products every day because we love to give our clients the best experience. LRT is a dynamic workplace with a very fast flow of learning and evolving, and we want YOU to be a part of it.
Please, write to us in your preferred language: German or English.  Never forget to use our Job code LRTSAT01.
LinkResearchTools (LRT) is an equal opportunity employer, and we are committed to providing a work environment that is free from any form of discrimination. LinkResearchTools (LRT) values diversity and fosters mutual respect among its employees.
#ka
#ka
Passion and desire to deliver WOWs?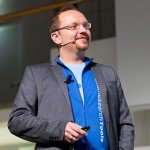 If you love to work hard with a great team at a nice place, learn from the best in an exciting industry, and think you can make a difference, I want to meet you!
Christoph C. Cemper